Other production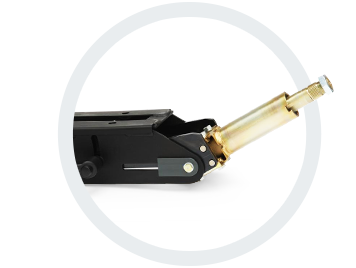 Hydraulic servo steering is part of the steering systems of trucks, buses, trolleybuses and commercial vehicles. It combines the functions of a mechanical steering box with a hydraulic steering servo.
We design several hydraulic servo steering types. We can also deliver a customized steering arm, telescopic steering column and steering wheel column.
Our product range includes
hydraulic servo steering
adjustable steering column
telescopic steering-column shaft
main steering arms
Hydraulic servo steering repairs and upgrades
Based od our long-term experience with hydraulic servo steering production, we offer servicing and upgrading of servo steering to our customers with the quality of a traditional manufacturer.
We offer exchange part service and repair of power steering for vehicles from the following manufacturers: TATRA, KAROSA, PRAGA Čáslav, LIAZ, LIAZ Zvolen, ŠKODA SOR, SLOVBUS, AUTOSAN, AVIA, OASA, DESTACAR V.O.P. Přelouč, ROSS, V.O.P. Trenčín, ZTS Dubnice, NOVOP.
CHARVÁT AXL, a.s.
3. května 800
513 01 Semily
Czech Republic
ID: 60913959
VAT ID: CZ60913959
Phone No: +420 481 654 316
Fax: +420 481 623 336
E-mail: axl@charvat-axl.cz